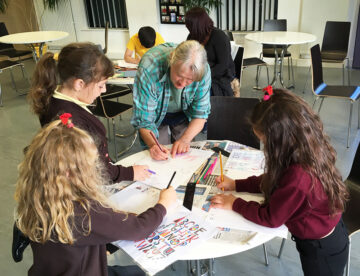 On December 2, Hope Corner re-opened for reduced activities prior to Christmas.
These included Art Club and Fixation Theatre for children, the Community Support project (drop-in facilities), Community Cafe (under socially distanced requirements) and Pilates classes for adults.
The Lunch on the Community project also continued, with lunches delivered twice a week to those who were not able to visit the centre.
Staff and volunteers were delighted to be back and soon made the centre feel very festive with Christmas decorations and music.