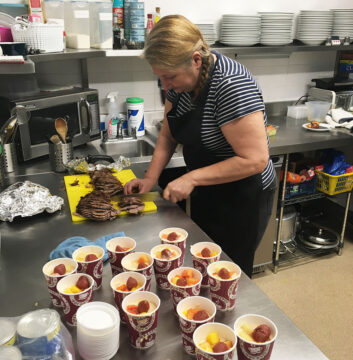 Following the announcement by the Prime Minister on October 31 of a second national lockdown, Hope Corner closed its doors again from Thursday, November 5 to December 2, 2020.
However, during that time, the Lunch in the Community project received further funding from the Barnet Community Response Fund and was able to increase the number of lunches produced each day to approximately 20.
Manager Sue Day and cook Martina Killeen, together with other staff and volunteers, delivered to residents on Dollis Valley and the surrounding area on Tuesdays and Thursdays..
We will be seeking further funding to continue the project into the New Year.